Who Was George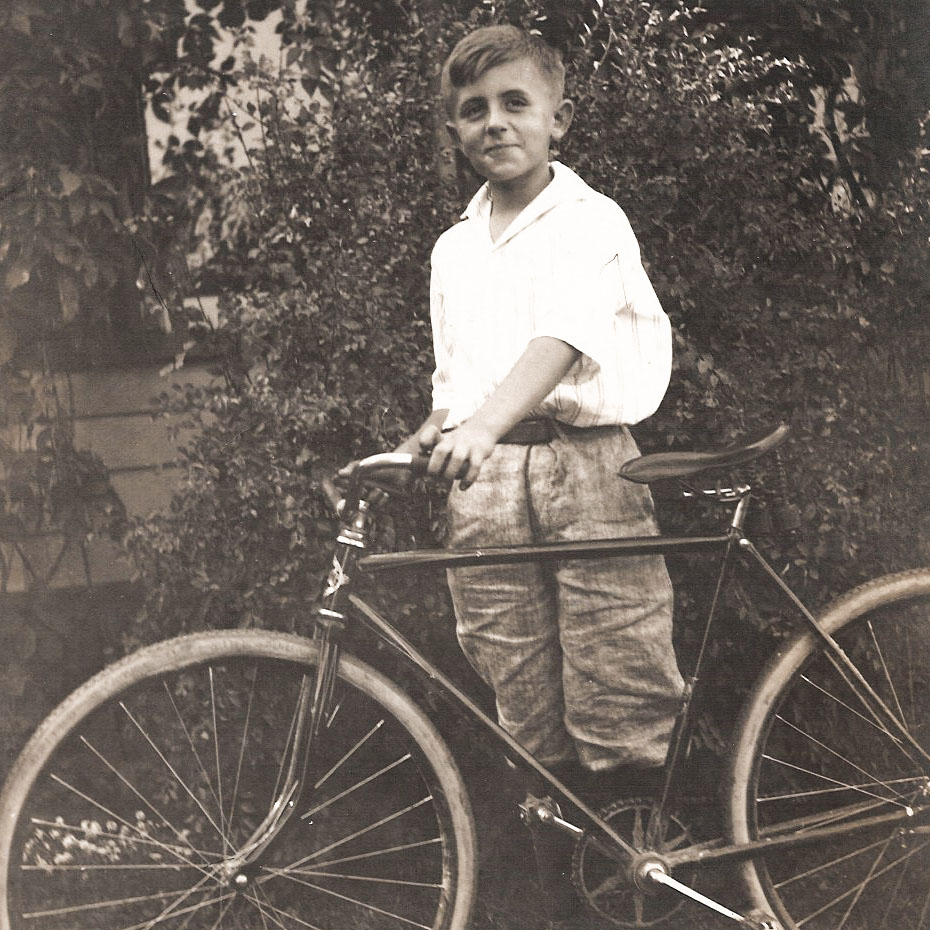 You might be wondering, "Who was George Henry?" Good question! George Henry McFarland was born April 11, 1909, in New York City. A graduate of Culver Military Academy and Cornell University, he was an avid sportsman who was especially interested in hunting and hockey. He even made the 1932 U.S. Olympic hockey team, but a skiing accident damaged his leg and his dreams of competing in the 1932 Winter Olympics in Lake Placid.
After his leg injury, George headed to New York City for a career as an investment banker. After several years in the Big Apple, however, he decided that small-town life was more his speed and he moved home to Cambridge, where he would live for more than 40 years. During that time he was a member of the Cambridge Volunteer Fire Department, shot a 300-pound black bear, ran the Cambridge Hotel and had a daughter, Diana McFarland.
George Henry McFarland passed away on November 6, 1981, in Cambridge while watching Larry Holmes fight Renaldo Snipes on television for the heavyweight boxing championship. But his legacy lives on at George Henry's, which is owned and operated by his daughter, Diana McFarland, and his grandson, Todd Trulli. Although George wasn't able to see the restaurant in its current incarnation, we think he'd be proud of the fine food and service we provide to our customers each and every day. And we hope you enjoy it too!
History
Our building was originally constructed in 1788 by Henry Fuller and was known as the Fuller Boarding House. It was owned and operated by the Fuller family until 1887 when it was purchased by Patrick Heffron, who renamed the building the Grand Army House in honor of his service in the Union Army. Heffron expanded and remodeled the building in 1893 and the Grand Army House quickly became one of the most popular hotels in the region.
Heffron sold the Grand Army House in 1904 to T.J. and Mac Smith, and the building changed hands several times before being destroyed by fire in 1929. Upon the existing foundation The Warren Inn was constructed. Another fire struck in April of 1973 but the building was spared thanks in part to the Warrensburg Fire Company's 1,600-gallon Saulsbury tank truck which the department purchased one month earlier.
The Warren Inn closed its doors in August of 1984 after another fire caused extensive interior damage. Tony Trulli purchased the building late that year and the building was reopened as The Brew & Stew, a name still used by locals to this day (or, as we were known in our rowdier bar days, the Punch and Duck, or Duck and Cover).
And finally, in 2001 we became George Henry's, but some history remains. The front of the building sits upon part of the original Grand Army House foundation, and outside the bar door exists the remnants of concrete steps that date to at least 1893 and were used for horse-drawn carriages in that era.